Minnesota Medical Marijuana Company sues state over right to sell THC edibles to all adults, not just patients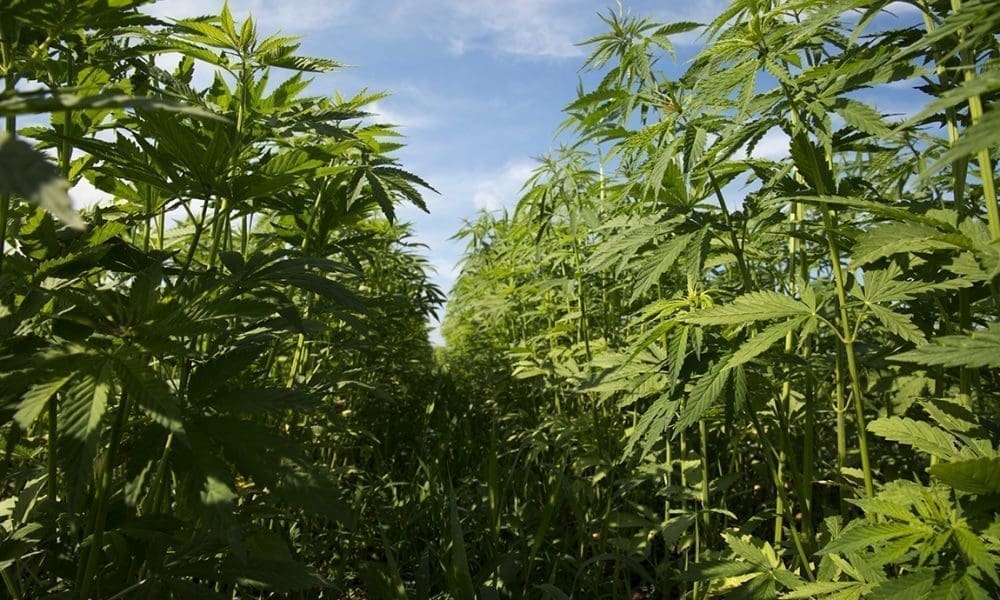 Minnesota Medical Marijuana Company sues state over right to sell THC edibles to all adults, not just patients
A Minnesota medical marijuana company is suing the state in an attempt to win the right to sell THC edibles to any adult over the age of 21, just like other companies can under a law on hemp recently enacted. The medical cannabis company argues that the current policy amounts to an unconstitutional double standard.
Vireo Health, which is one of two medical marijuana companies licensed to sell cannabis to registered patients in the state, filed a lawsuit against several Minnesota agencies in state circuit court at the end of of last week.
The legal complaint relates to a unique law that was signed into law over the summer that allows hemp companies to legally market certain cannabis products, including foods and beverages infused with THC, CBD and cannabis. other cannabinoids.
While these companies are able to market the cannabinoid-infused edibles to adults 21 and older within a limited regulatory environment, Vireo said it is currently prohibited from doing so in dispensaries, where "the operations and the company's sales are heavily regulated and must adhere to strict standards. testing, reporting, security, and eligibility requirements.
"There is no rational basis for creating separate legal requirements for sellers of medical cannabis-derived edibles, like Vireo, and sellers of hemp-derived edibles," he said. "Medical cannabis and hemp are the same plant species. The THC in medical cannabis is the same as the THC in hemp. But, without any rational basis, Minnesota law treats edibles derived from medical cannabis very differently from identical edibles derived from hemp.
"The irrational discrimination against Vireo violates the Minnesota Constitution. To remedy this unconstitutional discrimination, Vireo seeks a declaratory judgment expressly authorizing Vireo to sell and distribute cannabis-derived edibles for medical purposes, just as hemp-derived edibles may now be sold and distributed, and voiding all Minnesota laws that prohibit Vireo from making such sales. ."
The company said the issue isn't exactly about conflicting THC laws. Rather, it is that "hemp-derived edibles that were recently legalized in Minnesota do not have the same regulation, oversight, testing, and customer eligibility limits as medical cannabis-derived edibles sold by Vireo".
"There simply aren't enough regulatory or law enforcement resources available to ensure hemp edibles sold in Minnesota are legal and safe," he said, adding that the problem could be partially solved by giving Vireo the ability to market edibles containing THC. marijuana derivatives that contain the same permitted levels of cannabinoids.
"If other companies can sell hemp-derived edibles to anyone over the age of 21, then Vireo should be allowed to compete with them by selling its chemically identical products," he said. "There is no rational basis for limiting consumer choice and restricting Vireo's business where Vireo's medical cannabis-derived edibles are identical to hemp-derived edibles that are of the same type, quantity and same concentration of THC."
The lawsuit names several defendants, including officials from the state health department, the office of medical cannabis and Attorney General Keith Ellison, as well as county prosecutors whom the company wishes to prevent from pursuing any criminal action at its expense. against.
Marijuana Moment contacted Vireo for comment, but a representative was not immediately available.
In the filing, Vireo said it "cannot avoid this irrational distinction by selling hemp-derived edibles," in part because it is "not in the business of manufacturing or selling edible products derived from hemp".
"Vireo does not own or operate hemp fields, which require more acreage than medical cannabis. Vireo does not have a process to extract cannabinoids, including THC, from hemp," he said. "Vireo's cultivation facilities, manufacturing processes and operations are suitable for medical cannabis, not hemp. Vireo is expected to radically change its business model to incorporate hemp and hemp-derived edibles.
Legislation enacted this year ensures that all hemp-derived cannabinoids, including THC and CBD, can be legally sold in foods, beverages, topicals and more, as long as the products contain less than the limit. Federal 0.3% THC. Edibles and beverages should be limited to a total of 5mg of THC per serving and 50mg per package.
The THC limit applies to all forms of psychoactive compounds, including the most well-known delta-9 compound, as well as other increasingly popular derivatives like delta-8 that exist in a regulatory zone. particularly gray in many state markets.
—
Marijuana Moment is tracking more than 1,500 cannabis, psychedelics and drug bills in state legislatures and Congress this year. Patreon supporters who commit to at least $25/month have access to our interactive maps, charts, and audience schedule so they don't miss a thing.

Learn more about our marijuana bill tracker and become a supporter on Patreon to gain access.
—
For some advocates, the Vireo lawsuit speaks to the broader need to legalize marijuana for adult use, something Democratic lawmakers have been struggling to accomplish in recent legislative sessions without success.
You heard it here first, my friends.

Their argument? "Vireo's medical cannabis-derived edibles are identical to hemp-derived edibles" [spoiler: the next thing it says isn't "except that we make ours using cannabis plants with 600% more THC in them than hemp."] pic.twitter.com/XtA5BlESBw

— Blunt Strategies (@BluntStrategies) September 16, 2022
A survey conducted by House of Representatives officials and released this month found that 61% of Minnesotans support the legalization of cannabis for recreational use.
In an interview with the State Fair late last month, Republican gubernatorial candidate, former state senator Scott Jensen, told the Star Tribune that he thinks the state should consider decriminalizing the "insignificant amounts" of marijuana and erase previous records, and he wants broader legalization of cannabis to be decided by voters on the ballot.
Jensen declined to say whether he would work to revise the state's unique policy on THC edibles, saying officials should evaluate the effectiveness of the program after six months to see if any changes needed to be made.
"I think we've got some mud on the wall and we're going to have to sort it out and see what sticks," he said.
Gov. Tim Walz (D), meanwhile, has pushed to legalize marijuana in a regulated market, including funding for implementation in his budget proposal this year, for example.
But despite a comprehensive reform bill from House Majority Leader Ryan Winkler (D) advancing through 12 committees before passing the House last year, legalization stalled in the GOP-controlled Senate. and was ultimately not enacted. A previous bipartisan legalization proposal spearheaded by Jensen and Sen. Melisa López Franzen (D) in 2019 also failed to advance.
In January, Winkler and López Franzen discussed their plans for advancing cannabis reform this session.
Winkler said at the time that his bill was the "product of hundreds of hours of work involving input from thousands of people, countless hearings and public listening sessions."
Separately, some Democrats, including Winkler's staff, found themselves embroiled in controversy over an alleged (and ultimately unsuccessful) attempt to change the name of a marijuana-focused third party that some saw as undermining Democratic support for the government. ballot in previous cycles. instead aimed to appeal to far-right conservatives in an apparent attempt to siphon off Republican votes in the upcoming election.
Previously, in 2019, the governor directed state agencies to prepare to implement the reform in anticipation of the eventual passage of legalization.
Although legalization was ultimately not enacted after the bill passed the House last year, the governor signed a bill to expand the state's medical marijuana program, in part providing patients with access to smoking cannabis products.
The House Majority Leader said in 2020 that if Senate Republicans don't accept the policy change on the legislative front, he hopes they will at least let voters decide on cannabis as the 2022 ballot measure , but that did not materialize.
Read the Minnesota THC Edibles Lawsuit below:
Missouri Democratic Party supports legalizing marijuana but should stay neutral on ballot initiative, committee recommends
Photo courtesy of Brendan Cleak.