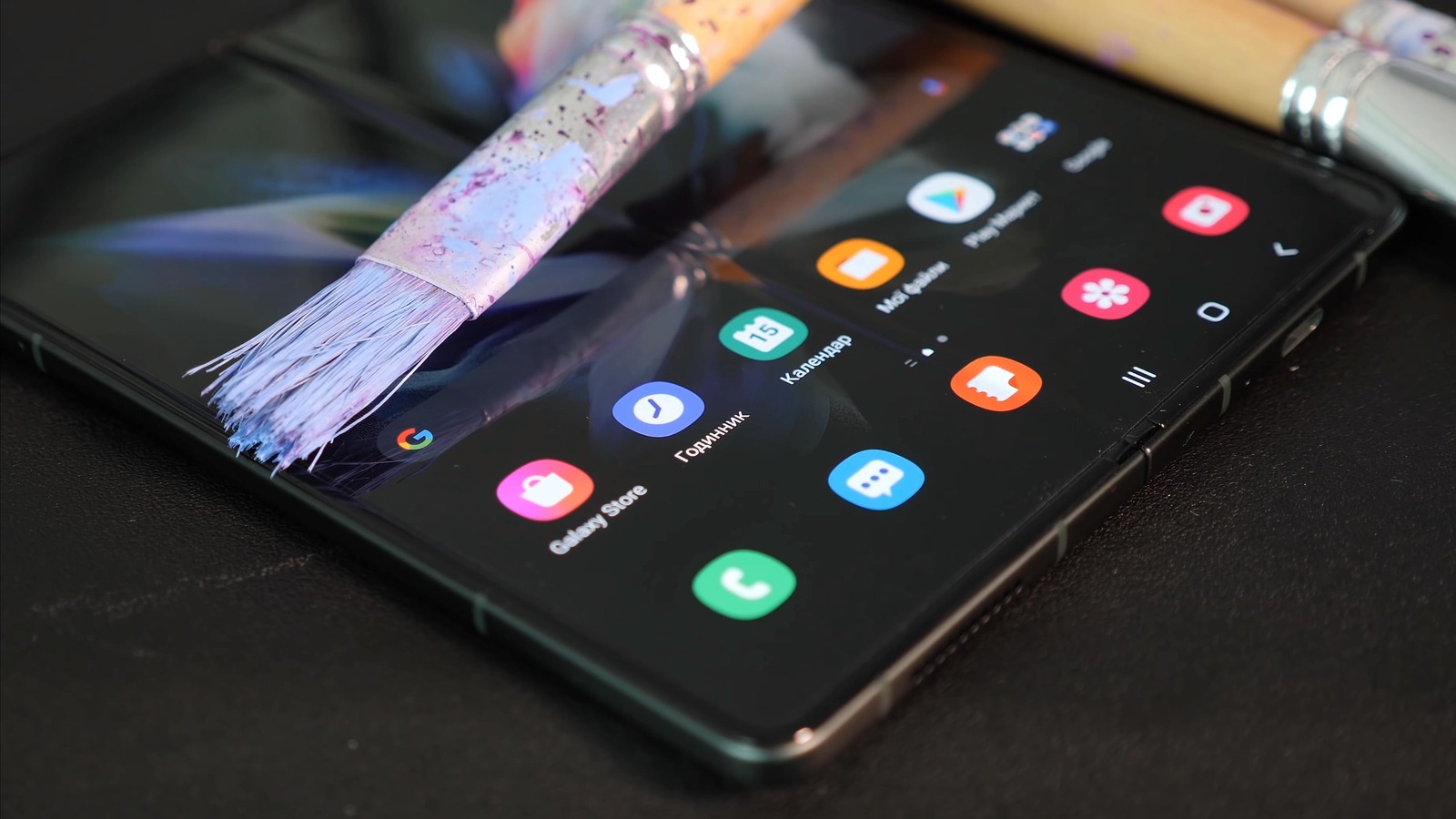 The Galaxy Z Fold 4's under-display camera could get a makeover
According to a Tweeter from the @SamsungRydah account, which was first spied on by SamMobile and has since been taken down by Twitter based on a copyright claim (apparently lending credence to the leak), the Galaxy Z Fold 4 will fix the poor invisibility of the SVP. The model would use a different arrangement of pixels to make it denser, delivering a circle of 132ppi, compared to the meager 94ppi of the Galaxy Z Fold 3 model. The result is that the hole will hopefully be less noticeable and text should be less deformed in this area. Unfortunately, it's not completely invisible, at least not based on the leaked slide.
What's unclear, however, is whether Samsung is also upgrading the camera sensor itself to something more than 4MP. Increasing the pixel count of the sensor could help offset any side effects the UDC panel might have in terms of quality. While the Galaxy Z Fold 3's foldable internal camera was moderately usable for video calling, it just wasn't a good fit for buyers considering the price they paid for the premium phone.
An improved internal camera would be in line with other camera upgrades expected for the Galaxy Z Fold 4. These include a 50MP main sensor and a 10MP telephoto lens with 3x optical zoom. These are moderate upgrades, sure, but Samsung seems to be taking a page from Apple's book here by improving quality through software and other minor tweaks rather than going all out on what would be a sensor bulky which would not suit the Galaxy Z Fold 4's slim profile model.